Rosa Metalica
---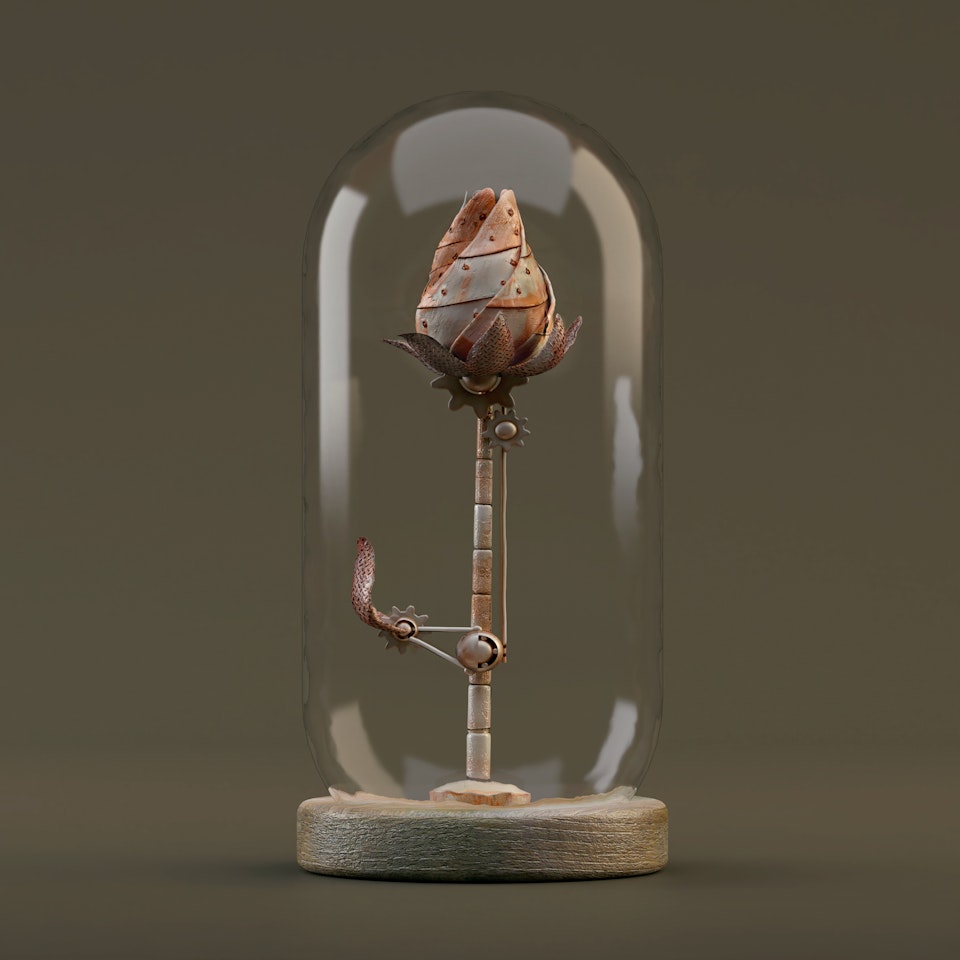 Ariel Palanzone ― 3D Artist
Buenos Aires, Argentina
Website
---
Sculpture Bronze
Amid the generations of the rose
That in the deep of ages lie long gone
I want one to be spared oblivion,
Unmarked and undistinguished among those
Bygone. I am bequeathed by destiny
The privilege of bestowing the first name
Upon that silent rose, the last and same
Flower that Milton held and could not see
Before his face. O you vermillion, white
Or yellow rose from a garden long erased,
Your immemorial past, by magic placed
In the one present, is this verse's light:
Gold, ivory, or blood, the shades enclose
You, as his fingers once, invisible rose.
- Jorge Luis Borges
Contributors
German Merlo